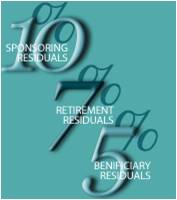 The Future of Real Estate is here!
Here is a brief explanation of the EXIT formula. If you are a licensed Real estate agent or are thinking of becoming one, give me a call. Ask for Cynthia Arriaga, to discuss a Real Estate career with a FUTURE!!!
EXIT's Exclusive Formula
Principle #1: An individual will put out ENERGY in direct proportion to what he/she expects to get in return.
Principle #2: The Salespeople are the ASSETs of a Brokerage! Why put only ONE person in charge of recruiting, training, & Retaining these assets?
OBJECTIVE: A System where you can earn "MORE" than 100% with NO DESK FEES!
10% Sponsoring Bonus Residuals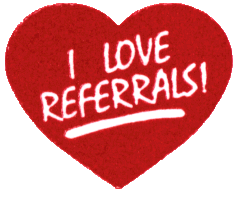 At EXIT, we encourage everyone to help build the company. We do this by providing a bonus equivalent to 10% of the gross commissions of every agent you directly sponsor into the company . . . anywhere in the world! This bonus is paid by our international Head Office as a bonus for helping to build the company.
For example, if you sponsor Jim into EXIT, you receive a bonus equivalent to 10% of Jim's gross commission, up to $10,000 per year for as long as both are a part of IT. The bonus comes from Head Office, so it doesn't reduce Jim's commission -- could you do something with that?
Now please note that if Jim sponsors "Mary", Jim will receive 10% of Mary's gross commission up to $10,000 per year. You don't receive any financial bonus from Mary's work... but I bet Jim will be happier and keep working for EXIT... and for YOU!
EXITis not "Multi-Level Marketing" It's only a one level Sponsoring Bonus... but just think about the bonus! And in thisway, you ha
ve the opportunity to earn more than 100% commission, year after year after year. So answer this question: How many "Jims" could you sponsor over the next ten years?
7% Retirement Residuals Benefit
But it gets better! What happens when most real estate agents retire? Does the company care about them? Does your income continue? At EXIT it DOES!
At EXIT, you will continue to receive a retirement bonus equivalent to 7% of the gross commission of all the agents you have sponsored into
EXIT as long as they stay with exit, up to $7,000 per year each. Could this make a difference for you?
And this retirement benefit is ENHANCEABLE - Continue to sponsor new agents into the company after you retire to enhance your retirement! What other company allows you to increase your retirement benefit? EXIT DOES!
5% Beneficiary
And what happens when the inevitability of death occurs? How have you planned to take care of your spouse, children or other beneficiaries? Does your company have a plan in the event of your untimely death? EXIT DOES!
At EXIT, your beneficiaries will continue to receive a death benefit equivalent to 5% of the gross commissions of each agent you have personally sponsored into the EXIT system, up to $5,000 each annually. Could this help your beneficiaries?

The Value of a Name...
EXIT signs are everywhere! "EXIT" is the most advertised word in the world. All commercial and industrial property must have "EXIT" signs located over doorways so that the public is protected in case of emergency. "EXIT" signs can be seen in hotels, restaurants, and businesses of all kinds. Over the years, the public has become conditioned to instinctively react to the word "EXIT". If offers potential opportunity should it be required. This reflects our company's philosophy as well.
With EXIT Residuals, YOU can potentially earn much more than 100%!
The more people you sponsor into EXIT, the more you increase your residual income. EXIT Realty annually pays out many millions of dollars in residual bonus checks as a perpetual "thank you" for helping to build the company.
And all this, with NO DESK FEES!
Isn't it time you considered making the final business decision of your real estate career? Contact us today for detailed information on franchise and career opportunities with EXIT Realty. You'll be glad you did!